Detailed Notes about the Videos
Jon Dudas
Foley & Lardner, Washington, D.C.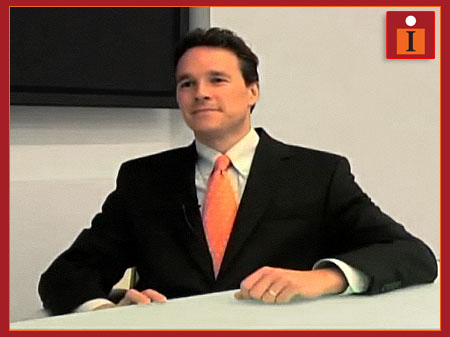 Jon Dudas, partner at Foley & Lardner, Washington, D.C., served as Under Secretary of Commerce and Director of the United States Patent and Trademark Office from July 2004 to January 2009 under former President George W. Bush. Prior to joining the Bush Administration, he served years as Counsel to the Subcommittee on Courts and Intellectual Property, and Staff Director and Deputy General Counsel for the House Committee on the Judiciary, working on key IP legislation, including the 1999 American Inventors Protection Act and the Digital Millennium Copyright Act.
As Dudas notes in his discussion, Senate Bill S. 515, as approved by the Senate Judiciary Committee April 2, 2009, proposes many changes to U.S. patent law, including: harmonizing U.S. patent law with international patent law by moving from a first-to-invent system of priority to a first-inventor-to-file system; allowing for several forms of post-grant review; removing the applicant's failure to include best mode as a ground for invalidating a patent; and adopting a standard that requires willful infringement for purposes of enhanced damages to be proven by clear and convincing that the infringer acted "objectively reckless."
The last action on the House's version of the "Patent Reform Act of 2009," H.R. 1260, was an April 30 hearing before the House Judiciary Committee. 
For more information on Jon Dudas, go to Foley & Lardner's website at go to the firm's website at http://www.foley.com/
Read the version of Senate Bill S. 515 reported on April 2, 2009.
Read H.R. 1260 in its introduced
form
.
Tim Westergren's Vision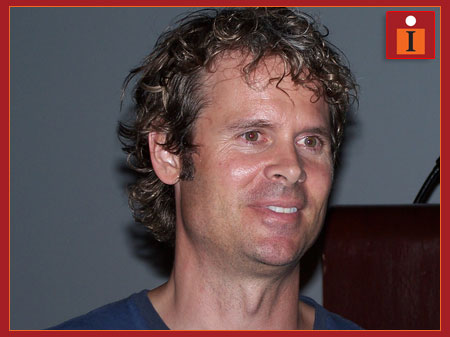 Tim Westergren, founder of Pandora.com, is our first visionary. Tim is a musician and inventor of a system (U.S. Patent No. 7,003,515) that analyzes a song's characteristics and tries to match them with those of others. The result is Pandora.com, an online library where music lovers can make new discoveries and musicians can become known to wider audiences—and be paid royalties in the process. So, whether one likes jazz guitarist Pat Metheny, jazz trumpeter Miles Davis, country crooner Conway Twitty, or rocker Mick Jagger, Pandora can help to find more of what one wants to hear. With 30 million users, Tim and Pandora are changing the musical landscape. Their story started with a vision, and Intellirights is pleased to tell the world about it.
For more information on Tim Westergren and Pandora, visit Pandora.com.
Professor Megan LaBelle
Catholic University's Columbus School of Law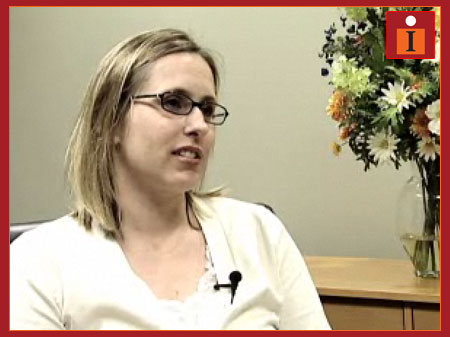 Among her many accomplishments, Professor Megan LaBelle served as law clerk for Judge Stephen S. Trott of the United States Court of Appeals for the Ninth Circuit, and for Judge Margaret M. Morrow of the United States District Court for the Central District of California. She also worked as a commercial litigator in private practice. LaBelle joined Catholic University's faculty earlier this year.
For more information on Professor LaBelle and Catholic University's Columbus School of Law, visit the school's website at http://law.cua.edu/.
Rouget "Ric" Henschel
Foley & Lardner, Washington, D.C.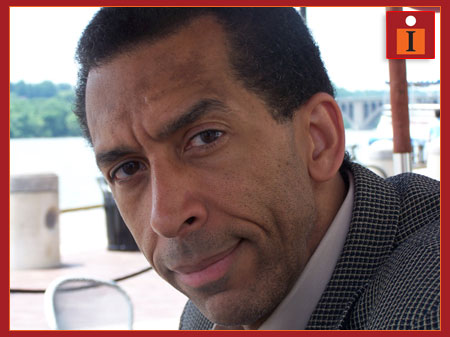 Foley & Lardner partner Ric Henschel sat down with us to discuss his disappointment with the Federal Circuit's April ruling in In re Kubin, 561 F.3d 1351 (Fed. Cir. 2009). In this case, the appellate court affirmed an obviousness rejection by the Board of Patent Appeals and Interferences of claims submitted by Marek Kubin and Raymond Goodwin covering DNA molecules encoding a protein known as natural killer (NK) cell activation inducing ligand (NAIL).
The Federal Circuit concluded that the claimed methodology of isolating NAIL cDNA was essentially the same as the prior art given the known properties of these proteins, and thus "obvious to try" in light of the Supreme Court's ruling in KSR International Co. v. Teleflex Inc., 550 U.S. 398 (2007). In doing so, the court rejected the continued application of In re Deuel, 51 F.3d 1552 (Fed. Cir. 1995), a biotech case which found "obvious to try" an inappropriate test for obviousness. Henschel, who represented amicus curiae Biotechnology Industry Organization (BIO) in this case, insists that KSR, which involved a mechanical pedal control for an automobile, is misapplied in this context, where the biotechnology inventions are much more complex and unpredictable. He also notes that, in focusing on how the applicants arrived at the claimed invention, In re Kubin ruling is in direct conflict with 35 U.S.C.§103(a), which states that "[p]atentability shall not be negatived by the manner in which the invention was made." He adds that this case represents a step back for the biotech industry, and that some issues raised in this case should be addressed by the Federal Circuit en banc.
Henschel then goes on to discuss how the defense of inequitable conduct has become a scourge in patent law by adding to litigation costs and placing more patents at risk. He notes that, despite the high bar for proving inequitable established in the en banc ruling of Kingsdown Med. Consultants Ltd. v. Hollister Inc., 863 F.2d 867 (Fed. Cir. 1988), recent cases have created confusion and uncertainty as to both the materiality and intent prongs. He notes that more clarity from the appellate court is needed in this area.
Read the In re Kubin opinion.
Read the KSR International Co. v. Teleflex Inc. opinion.  
Read the In re Deuel opinion.
For more information on Ric Henschel and Foley & Lardner, go to the firm's website at http://www.foley.com/.
For more information on BIO, go to http://www.bio.org/.
Dr. Finn Looks at the Bell-Gray Controversy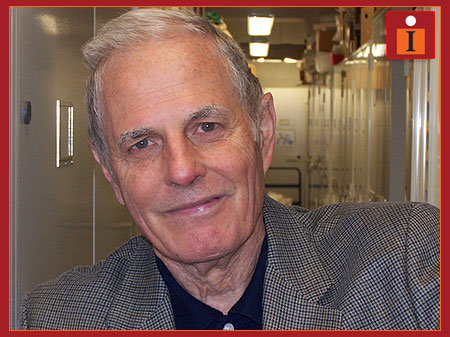 Dr. Bernard Finn is Curator Emeritus of the Electricity Collections at the Smithsonian Institution's National Museum of American History. In his article, "Bell and Gray, Just a Coincidence?," Technology and Culture, Vol. 50, No. 1, January 2009, pp. 193-201, Dr. Finn dispels the suggestion by some writers that Alexander Graham Bell is not the true inventor of the telephone. He points out that many of these commentators fail to recognize that the liquid transmitter device at the center of the Bell-Gray controversy was not commercially practicable, and—importantly—not the telephone. Still, Dr. Finn encourages those interested in this fascinating chapter of American inventive history to read the works of other authors in forming their own conclusions on this issue.
Some of the works that Dr. Finn cites are: "Elisha Gray and the Telephone: On the Disadvantages of Being an Expert" by David Hounshell; The Telephone Gambit by Seth Shulman; The Telephone Patent Conspiracy of 1876 by A. Edward Evenson; The Gray Matter: The Forgotten Story of the Telephone by Burton Baker; and Reluctant Genius: Alexander Graham Bell and the Passion for Invention by Charlotte Gray.  
Andre Campbell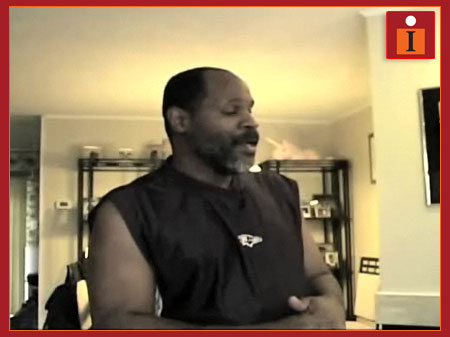 Andre Campbell is an incredibly talented comic book artist. Though legally blind, Andre has no trouble providing readers of all ages with truly heroic characters, compelling story lines, and beautiful art.
Andre tells us that he plans to attend the Pittsburgh Comic-Con on Sept. 11, 12, and 13 at the Monroeville Exposition Center, and the Baltimore Comic-Con on Oct. 11 and 12 at the Baltimore Convention Center.
For more information on Andre and his company, Heritage Comics HSQ, go to http://heritagehsq.tripod.com/
---