Congressman Adam Schiff to Speak at PTO's California Regional Inventor Conference Aug. 12
August 12, 2011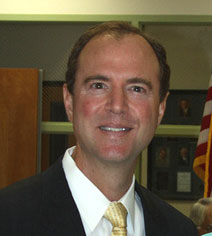 U.S. Congressman Adam Schiff (D-Cal.) will be the opening speaker at the U.S. Patent and Trademark Office's (USPTO) California Regional Inventor Conference in Pasadena, California, on August 12.
Schiff, who co-chairs the Congressional International Anti-Piracy Caucus, was a member of the House Judiciary committee, which oversees issues related to intellectual property protection. He currently sits on the House Appropriations subcommittee committee, which oversees funding for the USPTO.
For more information on this event, please go to the PTO's
press release
and
conference agenda
.
---